SPRING FESTIVAL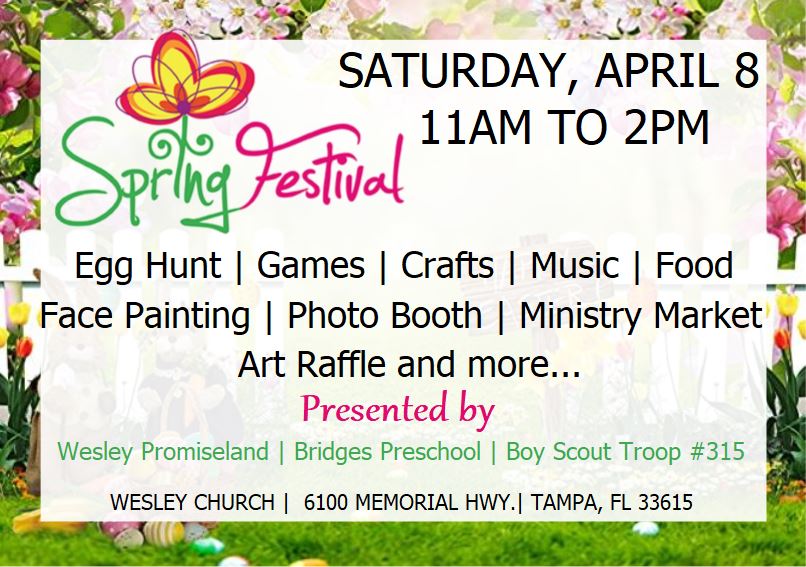 Come join us for a fun filled day at the Wesley Spring Festival!
There will be a egg hunt sponsored by Wesley Promiseland.
Bridges Preschool will provide crafts and games.
The Boyscouts will be providing food and bounce house.
There will be festive music, face painting and a place to take family photos.
This year we will be having a ministry market
explaining what the various ministries do and
raising funds for the various ministries and missions
the church supports.
There will be raffles for easter baskets
and a winner will be announced for the Art Raffle with
all proceeds going to Cuba Medicines as part of
Wesley Lenten Renewal Covenant with the Cuba Ministry.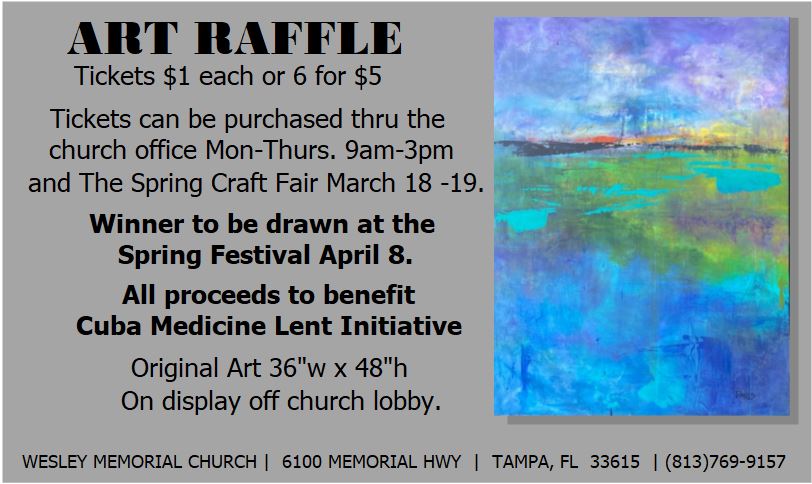 Art Raffle tickets can also be purchased on line Here!