Why Serve?
As followers of Jesus, we are called to be servants.  This is clearly stated in 1 Peter 4:10-11.  As each has received a gift, use it to serve one another, as good stewards         of God's varied grace: whoever speaks, as one who speaks oracles of God; whoever serves, as one who serves by the strength that God supplies—in order that in everything God may be glorified through Jesus Christ. To him belong glory and dominion forever and ever.
Council on Ministries
Ambassadors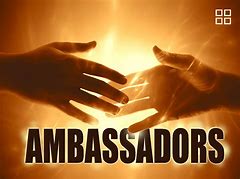 The Ambassadors of Wesley provide a warm and friendly welcome to the community and congregation and foster a connection with God and spiritual growth.
Amy Disseler
amydisseler@gmail.com

Boy Scouts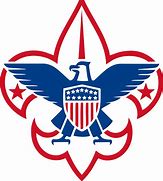 Boy Scout Troop 315 provides a program for young people that builds character teaches the responsibilities of participating citizenship, and develops personal fitness. Troop 315 meets every Friday 7:00 – 9:00 P.M in the FLC.
Christine Chansley
Phone: 813 389 9668
christinechansely@gmail.com
COR:  Charlie Dittmar:  Cditt93990@aol.com
Children's Ministry Promiseland

        Be a part of the exciting family ministry team and help plan and connect with children from the church and the community. Wednesdays 6:00pm – 8:00pm in the Promiseland Room.
Rochelle Mock
wesleykids2018@gmail.com
Communications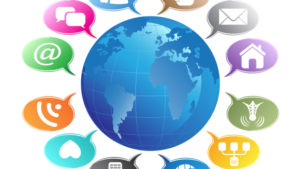 The Communication Team receives information from the church's diverse groups of service and ministry that include public announcements, news and current events that effectively encourages fellowship and friendship among our church members, regular guests and visitors.  We will communicate and deliver the information to the church congregation and subscribers through diverse communication media such as church's bulletins, TV monitors, weekly newsletter, website, and other social network outlets.
Jose Benson
jbenson08@verizon.net
Go Days

       GO DAYS is an outreach program where we go into the community undertaking projects to help others and support our belief "Other People are Important."
Church Office
admindesk@wesleymemorial.net
Missions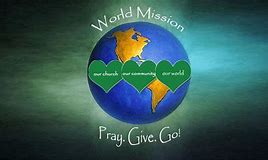 Missions is following our Lord and Savior Jesus Christ by working with the poor and oppressed to promote human transformation, seek justice and bear witness to the good news of the Kingdom of God. We pursue this mission through integrated, holistic commitment to:   Transformational Development that is community-based and sustainable, focused especially on the needs of children;  Emergency Relief that assists people afflicted by conflict or disaster; Promotion of Justice that seeks to change unjust structures affecting the poor among whom we work; Partnerships with churches to contribute to spiritual and social transformation;  Public Awareness that leads to informed understanding, giving, Involvement, and prayer; and  Witness to Jesus Christ by life, deed, word, and sign that encourages people to respond to the Gospel.  And supporting Pastor Misleydis of Media Luna Methodist Church in Cuba and Dave & Julie Eberhard in Africa.
Church Office
admindesk@wesleymemorial.net
Nurture

The Nurture Team demonstrates God's love by providing communion, visitations, cards, and prayers for our brothers and sisters in Christ who are experiencing trials and difficult times.
Carol Dittmar
cmdittmar@gmail.com
Pack-A-Sack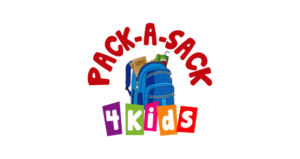 Pack a Sack is a community outreach program to provide weekend, nonperishable food for a weekend to children considered chronically hungry within our immediate area (local public schools).  Bags of food are packed and delivered each Friday during the school year.
Shaun Black
s9331@aol.com
Operation Christmas Child Shoeboxes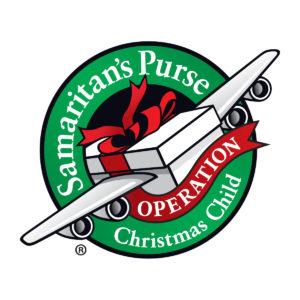 Team Operation Christmas Child is a mission project to collect shoeboxes and fill them with gifts such as school supplies, hygiene supplies, and fun toys. The shoeboxes start their Journey at our church (and others) and travel around the world to reach children in need and teach them about Gods love in a very real way. These children are given an opportunity to learn about Jesus and salvation through our gifts.
Shaun Black
s9331@aol.com
Silver Saints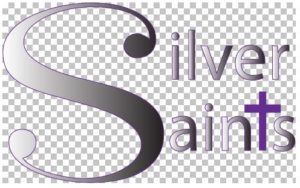 The Silver Saints is a senior group that meet quarterly and their mission is to connect with each other and their community and to provide support in their spiritual walk.
Susan Ivins
scivins@hotmail.com
United Methodist Men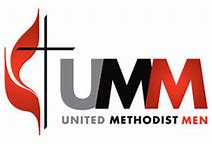 The United Methodist Men's mission is to support spiritual growth among men, helping men to mature as disciples as they encourage spiritual formation in others.
Opportunities for participation include diverse ministries of the church, such as prayer groups, missions, Bible studies, retreats, workshops/seminars, leading and participating on committees, teaching Sunday school classes, youth ministries, scouting, mentoring, cold weather shelters, and assisting in leading worship service.
Serve Homeless Meals every Saturday and Sunday Mornings.
Serve Every Saturday Morning – 7:00 A.M. Breakfast & Devotional.
Serve Son Rise Cafe every Sunday 8:30 A.M. to 11:00 A.M. FLC.
Serve Cold Weather Shelter Volunteers.
Serve Fellowship Fest every Wednesday Night Dinners FLC.
Roger Hyde
rogmarkat@msn.com
United Methodist Women
      The United Methodist Women seek to be a place where all women are welcome, where we can work together on shared commitments, spiritual growth, and mission with women, children, and youth, and empowerment of women in the United States and around the world. The Ruth Circle of UM Women meet on the Second Thursday of the month at 10:00 A.M. in the Library.
Shirley Rowe
Shirowe34@hotmail.com
Women of Wesley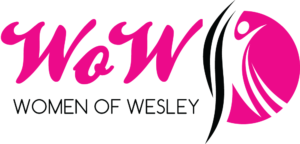 WOW Women of Wesley's mission is to make disciples of Jesus Christ, mentoring and equipping women to serve Christ in the home, the church, the community, and throughout the world with the ultimate goal of becoming purpose filled women of God. Naomi – Rebecca Circle focuses on missions and spiritual growth and meets on the first Tuesday of each month at 7:00 P.M. in the Sewing Room.
Nancy Blunk
nancyblunk@yahoo.com
Worship Ministry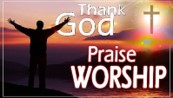 The mission of the Worship Ministry Team is to draw near to God, magnify the Lord to the best of our abilities and to lead others into humble, intimate, and passion filled worship utilizing music, media, and drama resources. If you would like to be a part of our worship team by helping with media/sound, playing an instrument in one of the worship services, playing in our bell choir, or singing in the choir or Praise Team,  you can contact Jean or Gail.
Traditional Service at 9:00 A.M. Contemporary Service at 11:15 A.M.
Jean Rowe                                                        Gail Parker
Jkr1885@yahoo.com                                  gaileeroy@verizon.net
Youth Ministry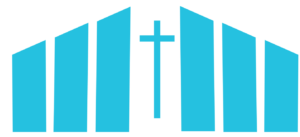 Help plan events and activities or mentor youth, 6th grade thru high school, as they grow in faith.  Wednesday evenings 6:00 – 8:00 pm in the "Attic".
Larry and Nadia Wood
nadianunez1357@gmail.com
Other Opportunities to Serve
Breakfast
Make and serve breakfast on Sunday mornings.   Proceeds benefit the Homeless Ministry.
Roger Hyde
rogmarkat@msn.com
813-927-5246
Buddy Break
Help love the children and play with them.  Buddy Break offers respite care for caregivers of children with special needs (2yrs-16) and their siblings (4 yrs-5th grade).  3rd Saturday 9:30am -1:30pm in the FLC Building
Janis Small
smallhouse@verizon.net
813-882-9921
Counting Team
Join one of counting teams that meets Monday morning to count the offering and get the deposit ready for the bank. Each team meets once a month.
Church Office
admindesk@wesleymemorial.net
813-769-9157
Homeless Ministry
Help prepare meals for the homeless in the community on either Saturday or Sunday morning.
Herman Small
smallhouse@verizon.net
Nursery Help
Sit and rock, sing, tell stories to our precious little ones. Wednesday evenings 6:30 – 8:00pm or Sunday mornings 8:30am – 12:30pm
Nadia Nunez
nadianunez1357@gmail.com
Office Help
Each volunteer works about a three-hour shift and answers the phone, takes messages, makes phone calls, collates papers, and pretty much whatever the office needs to have done. Most days are available.
Vickey Paggio
admindesk@wesleymemorial.net
813-769-9157
Prayer Chain
Our prayer ministry prays for the special intentions of our church and the community.
Fran Mobley
fpdmobley@outlook.com
813-475-4060