FALL & CHRISTMAS CRAFT FAIR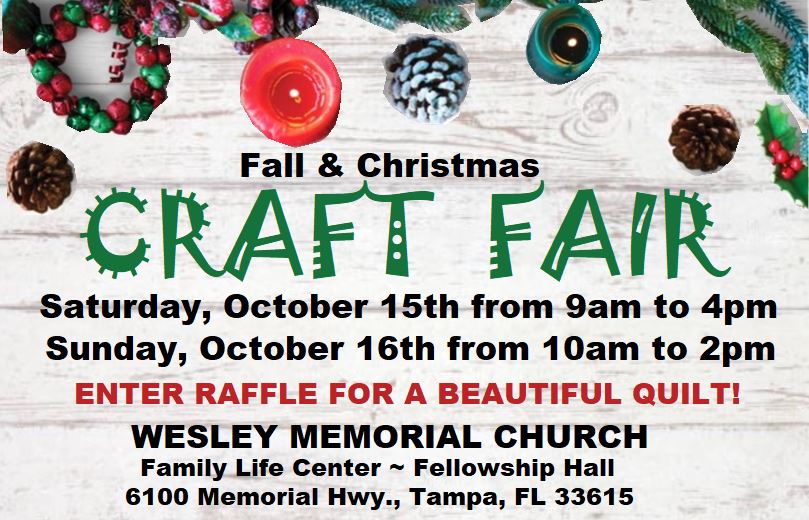 Wesley's Annual Fall & Christmas Bazaar is scheduled this year for Sat. October 15th from 9am – 4pm and Sunday, October 16th from 10am to 2pm.
Come shop for one of a kind hand made gifts and decorations! Enter the raffle for a chance to win one of two beautiful Christmas Quilts!!! All proceeds go to the support of missions at Wesley & around the world! Invite your friends and family! Please share this event with your friends, family and neighbors!