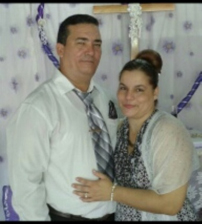 Thank you, many thanks for the many beautiful things that you sent us for our family and the church. We are really all so grateful for each one of you, for supporting us, not only in material things but also in our spiritual journey which are of the greatest value.
Jessica is so happy with the beautiful things for her baby. She also asked me to thank you. Jessica lives in a town north of us so I hope to go see her and the baby soon.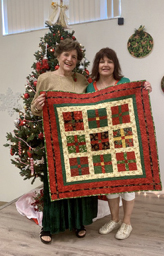 I have also been able to bless some Media Luna mom's with the baby things you sent us. On Sunday I told the church about your thoughtfulness and generosity as a testimony of God's love among His children. I also showed them the beautful quilt you sent us. It was great to see the photo you sent me where you are displaying the quilt with Gail.
The Media Luna Church is always praying for you, the Wesley family, Pastor Ernie, his family and the General Conference
I still have not been able to install the application on my phone to send you other pictures. There is someone at the church who ways they can help me get this. I'll keep on trying but until then, I am sending some pictures now on email.
FYI- The 25 lb package from Wesley for Jessica and all Media Luna babies arrived precisely on Christmas Day- December 25th
Blessings